Since 1953, we have been developing and manufacturing chemical industrial products in aerosol cans or as bulk product – also for the food processing sector
Release Agents and Lubricants
Based on silicones and non-silicones for a broad range of temperatures and variety of applications for almost all branches find out more
Cleaning Agents
Industrial cleaners, biological cleaning agents, glass cleaner, graffiti remover and further special cleaning agents for a variety of applications
find out more
Maintenance and Protection
Antistatics, stainless steel spray, corrosion protection, chains and cable grease, maintenance oils, teflon oil, release waxes, gun maintenance, zinc/aluminium spray find out more
Crack Detection
With our colour penetrant crack detection set (non-destructive testing) you can find very fine cracks in welding seams and on the surfaces of metal and plastic objects find out more
Special Products
Continuous development, also due to different customer requirements – your enquiries are very welcome! find out more
NEWS
New Sales Partner in Barcelona for SPAIN
RECOSA – Resina y Colores, S.A.
Contact details please find under worldwide
---
Do you know our PTFE-Release Agent ER 99
Very popular in the plastic deep drawing technology. It can be used up to temperatures of 300°C. For further information please look at PRODUCTS or send us an inquiry
---
Technotrenn new sponsor of VfB St.Leon
Since 2019 we support regional popular sport in the youth sector as a social commitment.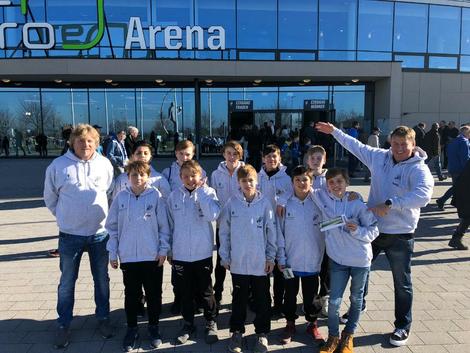 "Pioneers of release agent technology
for more than 60 years."
Robert Tredwell