Since 1953, we have been developing and manufacturing chemical industrial products in aerosol cans or as bulk product – also for the food processing sector
Release Agents and Lubricants
Based on silicones and non-silicones for a broad range of temperatures and variety of applications for almost all branches find out more
Cleaning Agents
Industrial cleaners, biological cleaning agents, glass cleaner, graffiti remover and further special cleaning agents for a variety of applications
find out more
Maintenance and Protection
Antistatics, stainless steel spray, corrosion protection, chains and cable grease, coolants, maintenance oils, PTFE oil, release waxes, gun maintenance, zinc/aluminium spray find out more
Crack Detection
With our colour penetrant crack detection set (non-destructive testing) you can find very fine cracks in welding seams and on the surfaces of metal and plastic objects find out more
Special Products
Continuous development, also due to different customer requirements – your enquiries are very welcome! find out more
NEWS
Happy New Year
We wish all our business partners and employees a very healthy and successful year 2020!
---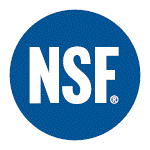 Do you already know our products for the Food Processing Sector with NSF-Certicate?
For further information please look at PRODUCTS or send us an inquiry.
---
New employee production
To the start of the new year we are very happy to welcome and announce our new employee in production Enrico Grübler. We wish him a successful future in our team and all the best for his job.
"Pioneers of release agent technology
for more than 60 years."
Robert Tredwell